KWC

F3E
Electronic urinal flush valve
KWC

F3E
Electronic urinal flush valve
Hygienic & reliable
F3E
Automatic urinal flushing
Anonymous coming and going in public sanitary facilities often paves the way for vandalism and uncleanliness. Only particularly sturdy and robust fittings in stainless steel combined with intelligent water control can ensure dependability and hygiene in these settings.
The new, touch-free electronic urinal flush valves from the F3 line help to guarantee reliable, automatic flushing of urinal bowls after each use.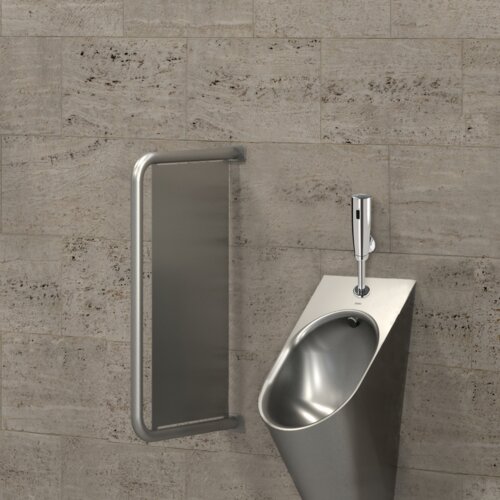 F3E urinal flush valve
Hygienic & reliable
Compact housingAll valve components, such as sensor, control electronics and battery, are securely integrated in the robust solid-metal body.

Opto-electronic control
24 hours after the last use, an automatic hygiene flush takes place to ensure regular water exchange in the installation system and prevent possible odour build-up.
Parametrisation options
The sensor range and flush duration are programmable.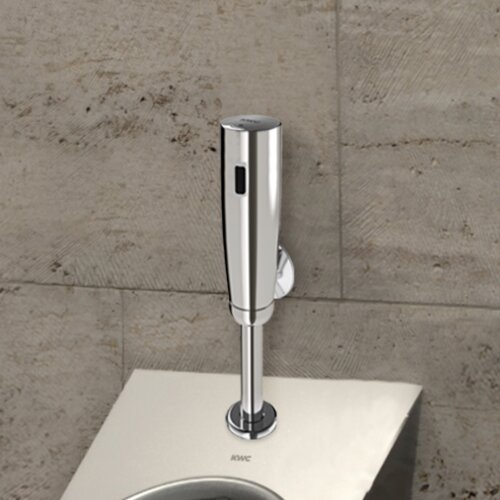 Water hygiene flushing
Water hygiene flushing
Activated water hygiene flushing, factory-set
Battery operation
Battery operation
• portable function • battery included in the scope of delivery